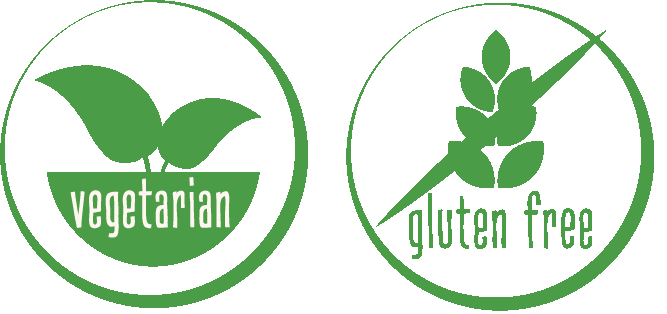 Gluten Free Hazelnut & Chocolate "Cheats" Cheesecake
Here is a great Nature's Store solution to a guilt free cheesecake that all the family will enjoy, so much so that the last slice will be decided over a game of rock, paper, and scissors. For a light and deliciously crumbly dessert, look no further and follow the recipe below.
For a cheesecake that the whole family will love, follow the recipe and instructions below:
Ingredients
150g of your favourite gluten free biscuits, crushed
40g low-fat spread, melted
5g sachet of sugar free lemon & lime jelly granules
250ml boiling water
300g any no-added-sugar, fat-free vanilla yogurt
2 tsp vanilla extract
150g plain quark
400g Hazelnut Spread
20g dark chocolate, shaved or grated
2 level tsp cocoa powder, to decorate
Instructions
Place the crushed biscuits in a bowl, pour over the melted spread and mix well. Spoon into an 18cm diameter flan or cake tin and press down with the back of a spoon. Cover with cling film and chill the base for 30 minutes.
Meanwhile, put the jelly crystals in a measuring jug, add 250ml boiling water and stir until dissolved. Leave to cool completely.
Put the cooled jelly in a food processor with the Hazelnut Spread, yogurt, vanilla extract and quark. Whizz until smooth, then pour over the biscuit base. Cover and chill overnight, or until set.
When ready to serve, decorate the cheese cake with a dusting of cocoa powder and then use a vegetable peeler to shave the Dark chocolate or just grate it on top of the cheese cake.
Loosen the edges of the cheesecake using a hot palette knife and transfer to a serving plate. Cut into 8 to serve.
https://www.natures-store.co.uk/wp-content/uploads/2019/03/Gluten-Free-Hazelnut-Chocolate-Cheats-Cheesecake.jpg
1633
2000
ns_admin
https://www.natures-store.co.uk/wp-content/uploads/2019/01/Logo-1.png
ns_admin
2019-03-20 09:25:40
2019-04-05 07:36:33
Gluten Free Hazelnut & Chocolate "Cheats" Cheesecake